Wet Building Gunite Machine
Technically simple
Low construction cost
Adapt to a wide range
Small work dust
Less rebound
Saving raw materials
Wide range of applications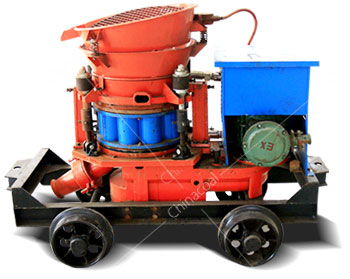 Concrete wet spray machines are widely used in iron (gong) road tunnels, subways, hydropower projects, underground works and mine shotcrete construction operations.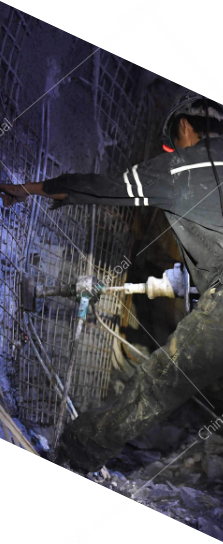 Choose customer satisfac-
tion products
Various types suitable for spraying in different places, nylon wheel; rubber wheel; anti-skid wheel; railway wheel.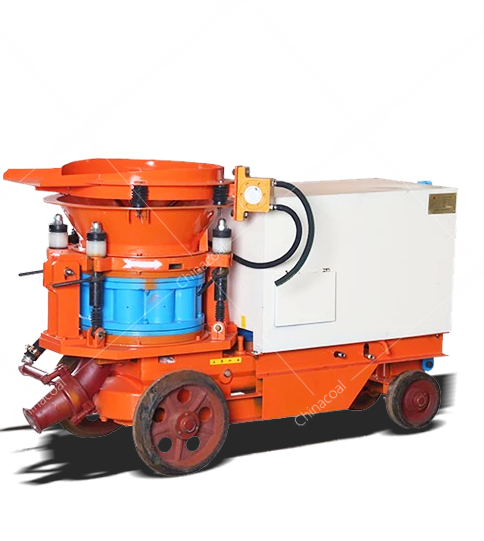 product composition
The concrete wet spray machine has low construction cost, simple structure and easy operation, protects the working environment, saves raw materials, and has uniform spray flow, continuous and stable. It is good to improve the quality of shotcrete.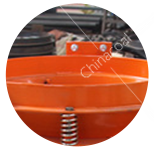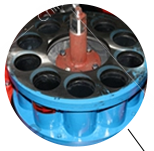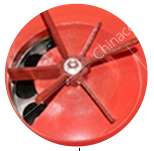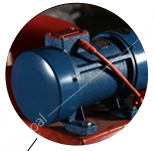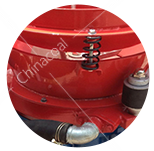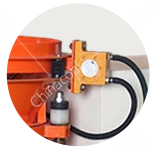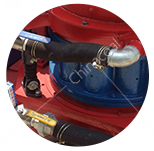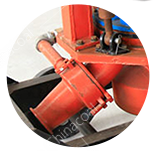 Compared
Improve the quality of shotcrete
The wet sprayer uses more than one person and sprays evenly to reduce the harm to workers' health.
The concrete wet spray machine has low construction cost, simple structure, convenient operation, protection of working environment, saving of raw materials, uniform spray flow and continuous stability.
Product advantages
three advantages give you
reasons to choose
Through type rotary, non-sticky, unobstructed discharge, high efficiency and time-saving.
01fast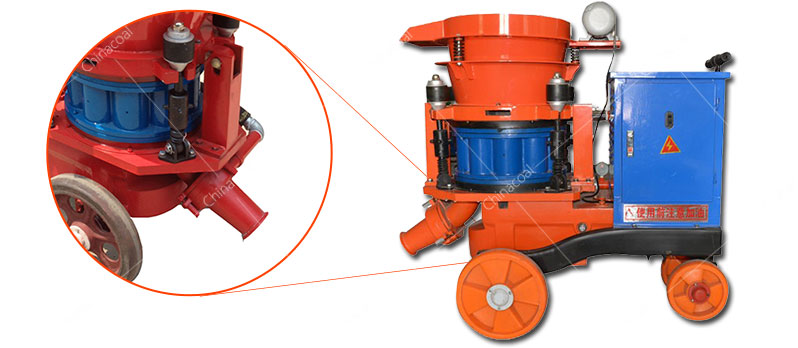 Four-point clamping device makes it easy to adjust the press between sealing plate and rotor disk so as to reduce air and dust leak and prolong consumption parts life.
02Strong
Using low-tension, high-speed vortex pneumatic transportation, so the spraying flow is even, continuous and steady. It's good to improve the shotcrete quality.
03stable
Wet Shotcrete
Machine
Reduce the health hazards to workes and improve the quality of shotcrete.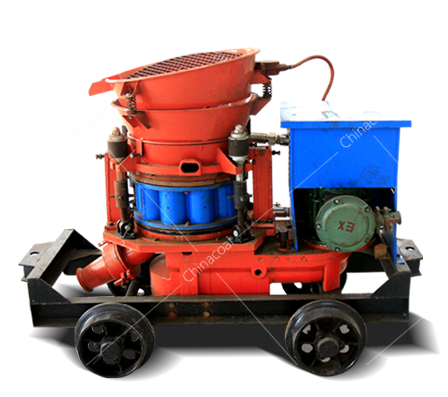 Technical Parameters
Due to different production batches and specific models, the above pictures are for reference only. For details, please contact our sales staff.
item
HSP-5
HSP-7
HSP-9
Output
4-5 m3/H
5-7m3/H
6-9m3/H
Max. Conveydist
Horizontal:30m
Horizontal:30m
Horizontal:30m
Vertical:20m
Vertical:20m
Vertical:20m
Concrete proportion
1:4-5C/A
1:4-5C/A
1:4-5C/A
Water cement ratio
≤0.4
≤0.4
≤0.4Hose
inner size
Φ51m
Φ51m/64mm
Φ51m/64mm
Max. Aggregate size
15mm
15mm
15mm
Operating air pressure
0.3-0.6MPa
0.4-0.6MPa
0.4-0.6MPa
Air consumption
10-15m3/min
10-15m3/min
10-15m3/min
Rotor diameter
438mm
480mm(160)
480mm(175)
Spring rate level
≤10%
≤10%
≤10%
The accelerating liquid
adding amount
0.3-0.7%
0.3-0.7%
0.3-0.7%
main Electric motor power
Y132m-6-5.5KW
Y160m-6-7. 5KW
Y160m-6-7. 5KW
Y160m-6-7. 5KW
0.37KW
0.37KW
0.37KW
Accelerating metering pump
pneumatic
pneumatic
pneumatic
Electric Voltage
380V
380V
380V
Overall dimension(mm)
1280*700*1280
2000*800*1300
2000*800*1300
Whole weight
700kg
800kg
900kg
wheel
Nylon wheel ; Rubber wheel ; skid wheel ; Rail wheel
Company Profile
Shandong China Coal Industrial & Mining Supplies Group Co.,Ltd (hereinafter referred to as China Coal) is a group company, which is a collection of e-commerce, machinery manufacturing, software, research and development, modern logistics of large diversified industrial group. The group has 100 million yuan registered capital , with more than 1100 employees.
At present, the group signed up for "China Coal" trademark in the European Union, United States, Russia, United Kingdom, Taiwan, Macao, Singapore, Indonesia, Israel, and other countries, also get the right to use the trademark of the United Kingdom and Taiwan. China Coal is to establish long-term, broader economic and trade cooperation and strategic partnership with a number of large state-owned enterprises and customers.